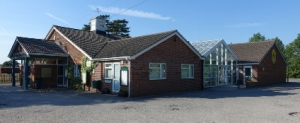 Hall address:   
Swallowfield Parish Hall
Swallowfield Street
Swallowfield
Reading, Berkshire
RG7 1QX
We are very blessed to have a lovely hall in Swallowfield situated adjacent to the picturesque Swallowfield Park to hold our Sunday services.  There is plenty of parking available and there is a children's playground adjacent to the hall. 
Sunday Service at Swallowfield – We are back!!
Join us every Sunday for Church fellowship service as we now meet at Swallowfield Hall.
We gladly welcome everyone to ARK Christian Fellowship service to experience the Love and Gospel of Jesus Christ.
Booking is no longer required to attend our service. Please use our calendar (i.e., events) if you would like to know who is speaking on the day or to know more about our other programmes.
Young people and children have their specific meetings. However, they are welcome to attend the service in the hall, especially on the last Sunday which is a family service.
We would love to see you at one of our in-person services.
Venue: Swallowfield Parish Hall
Time: 10:30am-12:30pm
Phone: 0118 321 5153
Email: Contact Us
What to expect in a Sunday morning service
Our services start at 10:30am.  We have a time of worship led by one of our worship groups for around 30-40 mins followed by a time of prayer and testimony. 
The children and young people usually leave at this point for their own groups except for family services held on the last Sunday of the month when we celebrate the Lord's supper together.   
A message taught from the bible follows for 45 mins to one hour.  We enjoy a time of fellowship after the service over tea and coffee as well as opportunities for prayer.  
Occasionally we hold "bring and share" fellowship lunches after the service.